Therapeutic Thymes – Blog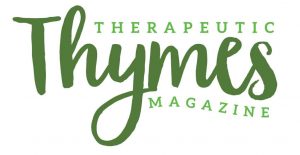 Therapeutic Thymes is a quarterly magazine dedicated to promoting a more natural, therapeutic, and sustainable way of life.
We offer informative articles, written by experts within their respective fields. We cover herbs & gardening, alternative healing, crystals, Reiki, yoga, and more! It is "thyme to go natural!"
Visit our blog to keep updated on other time-sensitive information!