Home
Beers Tribeca Hypnosis & Healing Institute – Brooklyn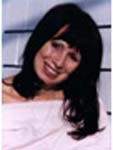 Trudy Beers Ph.D., Certified Hypnotist, Neuro-linguistic Programming Practitioner, Life Coach and Reiki Master
38 Tiffany Place, Suite 4
Brooklyn, New York 11231
United States
212-334-0299
Addiction Treatments, Energy Healing, Guided Imagery, Hypnotherapy, Life Coaching, Neuro-Linguistic Programming, Past Life Regression, Reiki, Spiritual Counseling
Hi, I am Trudy Beers, Certified Hypnotist, NLP Practitioner and Reiki master… I have been Hypnotizing & Teaching Clients & Students for 16 years in NYC… Hypnosis Changes Lives is my motto and I love Hypnosis because It Works!
I have been studying the power of the mind for 30 years searching for simple methods to get out of a negative experience in life quickly… By developing a Unique Hypnosis Session using all the most successful techniques I have learned, I can now Empower people to Change their Mind & Change their Life…
Do You want to be Healthy & Fit and Cease Smoking or Lose Weight? Do You want to be Successful & Goal Oriented? Do You want to Feel Peaceful & Comfortable with Yourself? Do You want to Raise the Bar on Self Confidence & Self Esteem? Do You want to Open the Doors of Your Mind to a Higher level of Creativity? Do You want to Find, Release or Empower a Relationship? Create a Business? Are You having a Baby? Attract the Love of Your Life? Change Your Negative Habits or Emotions? Thinking about a Past Life Regression?
HYPNOSIS IS A POWERFUL TOOL