Trinity Healing Arts – Brevard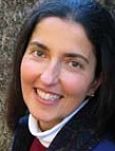 With the intuitive skills of Sierra and extensive training in aromatherapy, your program can be done in the comfort of your own home.
Trinity Healing Arts  is proud to announce we now offer Essentials for Healing  therapeutic grade, batch tested essential oils in a variety of salves, butters, lotions, creams, washes, sprays, inhalers, diffuser blends, and custom blends.
Through our knowledge of the specific chemistry and therapeutic properties of our essential oils and carriers, we can offer the most appropriate delivery method for your specific health, wellness, and body care needs. We are honored to be a part of your healing process.