Color Therapy Schools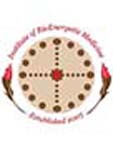 Founded by Dr. Edward C. Sullivan, the Institute of Bioenergetic Medicine (IBEM) is the first Doctoral program of Bioenergetic Medicine in North America. As an accredited seminary of the Medicine Wheel Society of First Nations IBEM provides courses and certificates or doctorate degrees in Natural Medicine, Auriculomedicine, Biofeedback, as well as Bioenergetic Medicine.

Clairvoyance school provides around 150 free online lessons about the clairvoyant point of view. You are already clairvoyant; you just might have a bag over your head preventing you from "seeing". We also offer local classes in San Diego, CA.