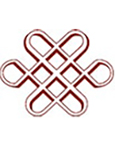 Yan Jing Supply began operating as a small supply store for area acupuncturists and students of Chinese Medicine and Massage Therapy.
Today, we are proud to be one of Denver's largest Chinese pharmacies, and also a great place to purchase your massage and acupuncture supplies. Come on in and browse a while.  You will be very pleased with our wide variety of Chinese Herbs, needles, massage creams, liniments, oils, books, charts, acupuncture needles, massage tables, and much more.
If you don't see what you are looking for on our site, please let us know.  We are able to special order many items too!