Making Prayer Workshop
When:
February 14, 2018 @ 6:30 am – 8:30 am
2018-02-14T06:30:00-07:00
2018-02-14T08:30:00-07:00
Where:
The Potentialist
836 E 2nd St
Reno, NV 89502
USA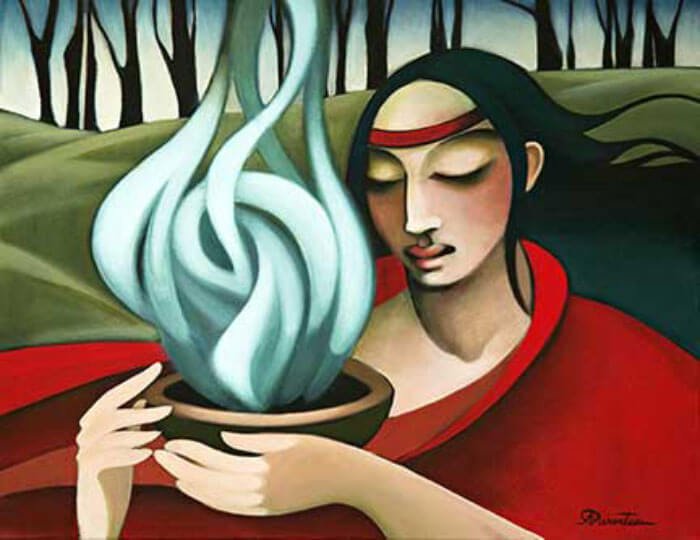 Making Prayer Workshop
Traditional tobacco is sometimes used directly for healing in traditional medicine. It may be burned in a fire or smoked in a pipe, yet the smoke is generally not inhaled. In many teachings, the smoke from burned tobacco has a purpose of carrying thoughts and prayers to the spirit world or to the Creator.
Workshop: will cover basics in prayer medicines and creating sacred space. We will cover tobacco prayer, herbal medicine blends for prayer, prayer, offerings, smudge and smudge blends, fire medicine, intentions, how to use and when. No teachings on pipe medicine will be given other than the story of how that medicine came into being.
Wednesday, February 14, 2018, 5:30 pm to 7:30 pm
Cost: $25 per person
Location: The Potentialist ~ 836 E 2nd St, Reno, Nevada 89502
Instructor: Bridgette Lyn Dolgoff (She Walks Among Stars) has been a lifetime student & practitioner of Shamanism. Founder of the Snake Clan. For over 25 years she has taught & facilitated "Energetic & Structural Medicine" for humans, earth, and all living beings. Bridgette is registered with the International Association of Medical Intuitive. In 2006 Bridgette began consulting for Corporate & Political geared business with a focus on creating ECO-nomical Cooperation. Bridgette became a full-scale activist & citizen lobbyist for food, alternative medicine & environment in 2009. She is a sustainable, Biodynamic farmer she founded the Urban Farm Project in 2009. UFP's focus is on consulting, building, education together in community for our returned focus back on Earth to cure and restore for future life, which is in the soil.
Private sessions: shamanism, ceremonies, health, healing, energy, nutrition, backyard food productions, food as medicine, diets for more information contact ministryofconsciousnessnevada@gmail.com or 775.624.7862