Quantum Technology Schools

Offering education that is acknowledged as the best of its kind in the fields of EAV, EDS, BioEnergetics, and Advanced Technologies. Educating practitioners by introducing effective, efficient protocols for clinical applications. Illustrating assessment techniques and addressing the most effective use of BioEnergy, homeopathics, herbs and nutritional support accurately and effectively. Please note that we no longer use our 800 number, so call us at 770-592-1441.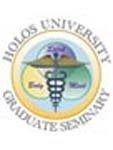 HU offers graduate degrees earned through a distance learning program with selective residencies. Studies and research are focused on subtle physical energies of the body, the transpersonal aspects of the mind, and the expressive activity of the spirit. Specialty Tracks include spiritual direction, medical and counseling intuition, transformational psychology, and integrative healthcare.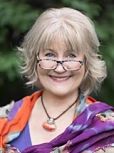 The Self Awareness Formulas (SAF) is for those who want to break destructive patterns. Gain expertise as a Practitioner on the SAF Road Map Course, with certification. Events and codes from the past continually run background programs, which recreate life in the present as if it were the past! Help others learn to disconnect from past traumas; find remedies for balance.