Alternatives for Healing has a LOCAL, NATIONAL and GLOBAL internet presence that has people coming from all over to find different ways to improve their quality of life.
Our mission is to be the bridge that connects people with holistic and alternative medicine healers, integrative doctors, healing products, and self-help tools that are listed in our directory.
Holistic Marketing that Works
People in the holistic industry join our directory because we are a cost effective holistic marketing vehicle to advertise in. They know we are committed to driving traffic to our website so that people can find them/you in our directory when they are searching for a particular service or product.
We take deep pride in our directory, and will only allow those that are in the holistic and alternative medicine industry to join us. Plus, the public knows when they come to Alternatives for Healing that they will only see a category or therapy on our website if we have someone who provides it.
Questions? To email us, Click Here or call us at (303) 476-1714 (8am to 7pm MST)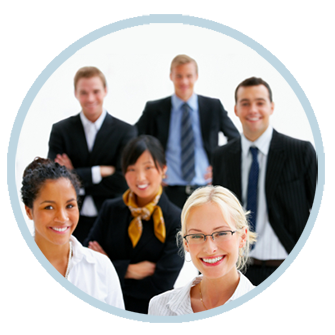 Any "One category" of the ten listed above
Any "three categories" of the ten above
Any "six categories" of the ten sections above
Any "ten categories" of the ten listed above
Small Banner:
130px x 115px

Large Banner:
130px x 210px

We have ten listing categories with four different advertising options for you to choose from. The more categories that you have with us, the more visible you will be on our website which will also increase your search engine presence.
2. International Practitioners
Now offering listings to international practitioners that are looking to be found – Located outside of the United States. These include contact information, description,website link and email.
3. Health and Wellness Products
Includes contact information, description of your product, image and a link to your website – 46 choices, select all that apply to your product
5. Natural Health Magazine
Includes contact information, description of your magazine, image and a link to your website – 38 choices, select all that apply to your magazine.
10. CALENDAR OF EVENTS
For domestic and international holistic, alternative medicine and wellness conferences, conventions, festivals, expos and in some cases workshops.  Includes login access to load your events all year. All events pending approval and must fit within the scope of Alternatives for Healing.
Home Page Ads
Banner Ads are first come first serve basis, please check with us on availability and are not part of the standard listing rates.  Offered at two different price points for two different size banners.
Benefits of Listing with Us
Low Cost Holistic Marketing and Advertising for your Business.
Increase Your Search Engine Presence. When you list with Alternatives for Healing we offer all of the items below to help increase your website's visibility with us and the search engines. This happen organically because the search engines are constantly spidering our website because we are continuously adding new content and advertisers for them to take from our website.
Social Media Presence. Alternatives for healing is very active in social media. From our Blog, to Facebook, LinkedIn, Twitter and YouTube we are constantly adding new content which the search engines really like!
Facebook Introduction. When you join us we will do an introduction about your listing with us including a direct link to your website on our FB page.
"LIKE" our Facebook Business Page and get involved! On top of our FB introduction, when you "Like" our page and post information about your business or product. Make it informational and attract more people to your business. We only allow our advertisers to post anything about themselves on our Facebook business page to help grow their business. Just another way for you to show up in the search engines!
YouTube Channel. When you choose videos as one of your categories, we will add them to both our videos section and our Youtube channel that will increase your businesses presence on the internet.
We have a Global, National & Local Presence…. Location! Location! Location! With the popularity of the internet, it is important to be able to be found there. Alternatives for Healling is in all the major search engines and many directories with prime keyword placement. We also do holistic markeing on other websites and online magazines.
Magazine, Newsletter and Talk Radio Show Marketing. To capture the attention of a different holistic marketing segment, we advertise in over 40 Health and Wellness Magazines, Newsletters and Talk Radio.
We are a unique Holistic Marketing Resource. For many who are searching for holistic, natural and alternative medicine information. In addition to having over 100 therapies and practitioners available for each one of them, we have an extensive selection of products, books, magazines, etc. We also have a wide array of articles, newsletters, seminars and workshops, therapy definitions, and other information that people can find on our website, giving them one more reason to find you..
Easy to Navigate Website. How many times have you gone to a website and could not figure out how to find what you want? Alternatives for Healings is proud of the way our web designers focused on the navigation of the website so people can easily find what they are searching for.
Keeping Your Information Private. Unlike some holistic marketing directories and/or listing companies, Alternatives for Healing does not sell your information to mailing lists, sales list companies or any other company interested in acquiring our advertisers information. We will always respect the privacy of those that list with us and will never put your business or personal information up for sale.
Come join us today!
Any "One category" of the ten listed above
Any "three categories" of the ten above
Any "six categories" of the ten sections above
Any "ten categories" of the ten listed above
Small Banner:
130px x 115px

Large Banner:
130px x 210px