About Us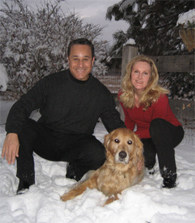 Alternatives for Healing is a leading complementary and alternative medicine directory for finding alternative medicine practitioners, holistic health products, alternative therapies, books, stores, magazines, schools, conventions and seminars. It also includes holistic resources in our Library section.
The reason for establishing this website is that we have personally experienced illnesses which were caused by such factors as stress, nutritional deficiencies, toxic foods, energetic blockages or deficiencies and emotional trauma. After years of conventional medicine and no relief we turned to alternative medicine to get to the root of the illnesses through a combination of therapies. Now we are healthier and happier than we have ever been.
Along the way, our friends watched our progress and started asking us for assistance, both for themselves and their loved ones. It was happening so often that we realized that there are many people who are searching for "Alternatives for Healing". Therefore, we decided to start this informational directory to help others heal themselves through the assistance of holistic practitioners and products available on this website.
Conventional medicine has its place and is very powerful but can often mask the cause of the problem rather than healing the illness. Have you ever been prescribed a medication by your doctor and there were more side effects than the original problem it was supposed to fix?
The human body is very resilient and has the ability to heal itself when given the opportunity. Alternative medicine and holistic remedies can be the solution to help you "Let Your Health Shine Through".
Thank you for visiting Alternatives for Healing.
Sonja and Victor Torres