Health and Wellness Classes & Workshops: Maryland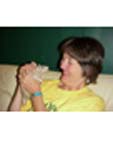 Dr. Chambreau offers seminars across the USA and in Canada by request. Topics include: Holistic Health for Animals-how to help your animal live longer and healthier Health for You, Your Pets, and Your Planet-learn the 5 keys to better health and long life; Homeopathy for Animals-beginning, intermediate and advanced homeopathy classes for veterinarians and the public. Check website for details.

The Washington Institute of Natural Medicine offers the following natural health care classes: Homeopathy, Herbology, Holistic Health, Naturopathy, Reiki, Chakra Balancing, Aromatherapy, Reflexology, Acupressure, Guided Imagery, Visualization, Herbal Body Wraps, and Holistic Nutrition.