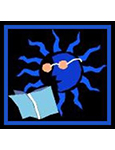 ABookSource.com offers a wide range of metaphysical book reprints.
A new online book store featuring the works of leadership, self-help, motivational, and inspirational authors such as James Allen, Lily L. Allen, Orison Swett Marden, Christian D. Larson, Ralph Waldo Trine, Emile Coue, Prentice Mulford, Wallace D. Wattles, Russell H. Conwell, Elbert Hubbard, Fenwicke L. Holmes, William George Jordan, etc!
We have added many new titles! These include: recovery, self-transformation, leadership, motivation, inspiration, self-help, auto-suggestion, and many many more.  We are an outlet for Sun Books/Sun Publishing and carry their titles.
PLEASE NOTE...! We have a MINIMUM order amount of $15.00 plus shipping and handling.