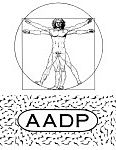 The American Association of Drugless Practitioners (AADP) is a third party verification service of your education and expertise offering Board Certification as a Holistic Health Practitioner (HHP).   We have certified over 21,000 health professionals worldwide since 1990 in a variety of modalities from MDs to herbalist.
With your certification we are dedicated to helping you learn how to promote an enhanced professional image.  We teach and assist practitioners on how to build their practice with our many professional benefits.
The AADP's national and international membership body is made up of MDs to Herbalists.