Home
Clinical Nutrition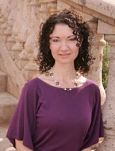 Dr. Diana Fatayerji, Ph.D.
9320 Chesapeake Dr, Suite 212
San Diego, California 92123
United States
866-966-9656
858-395-2925
Allergy Treatments, BioMeridian Testing, BioSet, Blood Chemistry Analysis, Electro-dermal Screening, Herbology, Kinesiology, Nutrition
Dr. Diana Fatayerji is a Clinical Nutritionist. In her Clinical Nutrition Practice she successfully treats patients with a wide range of problems, including hormone imbalances, allergies, digestive disturbances, fatigue and many other health problems.
Testimonials:
Dr. Diana is an authority to help and heal people. She has helped me tremendously with my fatigue. I have become the energetic person I was before. – D.K.