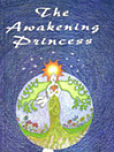 Inspiring and thought-provoking books for your life journey.  Titles include:
Being Here When I Need Me,
Reflections,
In The Zone – Key Words That Inspire Success In Sports,
The Awakening Princess,
Inspirations From The Universe,
If I'm Crazy, I Am In Good Company: Using Our Intuitive Awareness
Inspirational Books by Nick Olsen.
Available in the USA exclusively through Creative Life Sciences.