Dr. Christenson offers Medical Qigong classes and other seminars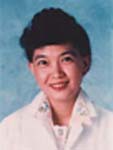 Each workshop offers effective health techniques derived from modern medical innovations and traditional eastern medical system that combine Soul-Mind-Body, therapeutic music, qigong for wellness. Dr. Christenson also offers medical qigong classes. See website for details.
Elizabeth Chen Christenson, MD, LAc, is the founding Medical Director of CHI (Comprehensive Health Innovations) Medical Center, a private practice in Integrative Family Medicine in Kailua, Hawaii.
In addition to her private practice, she teaches integrative medicine to medical students and is a co-founder of the Hawaii-based non-profit GAMA (Global Advancements in Medical Arts).