Healing Alternatives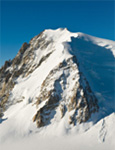 Rachael is an experienced healer whose eclectic style continues to evolve through introduction to the latest techniques. Her healing talents matured during self-healing and formal training in various modalities. Intuitive and psychic abilities began in childhood and became more vivid after a NDE, and the practice of energy work. A lifetime affinity with rocks led to the introduction of crystals into her sessions and collecting and becoming a distributor for newly discovered crystals with higher vibrational rates.
After receiving her Reiki Mastership in 1994, Rachael studied CranioSacral Therapy through the Upledger Institute in Florida, and had the opportunity to work directly with John Upledger during trainings in California. She discovered that combining energetic techniques with dialoguing provided the most profound and lasting results for her clients.
Her dialoguing skills developed as a Master Practitioner of NLP which is a study of how the brain processes information.
Also offering Absolute Balance Mastery sessions.
Absolute Balance Mastery is the latest additional to her tool kit. ABM clears and energizes the body's meridians, auric fields and chakras similarly to acupuncture but without needles.
Rachael provides healing sessions and workshops.
She also provides Energy Clearings for homes, buildings and other spaces.