Health Ranger Store – Blog and Newsletter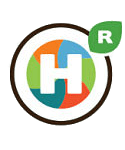 NaturalNews.com opened our online Health Ranger Store in 2012, in response to our readers' calls for an honest, responsive and competitively-priced provider of health-related products. 100% of the products offered in our store are personally reviewed and approved by our founder, Mike Adams, the "Health Ranger".
Mike Adams, the "Health Ranger," is an outspoken consumer health advocate, award-winning investigative journalist, internet activist and science lab director. Adams is also director the Natural News Forensic Food Lab, which publishes heavy metals lab reports.
We have blogs on Natural Beauty, Natural Health, Prepping & Survival, and healthy Recipes!
Sign up for our Newsletter to receive VIP sneak peeks, health tips and recipes, exclusive online offers & promotions.