HRN Radio – Where Positive People and Podcasts Unite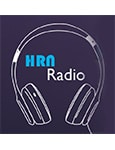 HRN Radio brings together the largest resource of positive natural health, self care, lifestyle, and spirituality uncensored and ad free podcasts to help you have a happy, healthy life.
HRNradio.com is the subscription podcast companion network of HealthyLife.net Radio. Established in 2002, it is one of the World's oldest 24/7 Live Internet 'All Positive Talk' radio networks and reaches 1.2 million listeners a month in 135 countries on over 65 syndicated and simulcast distribution partners. HealthyLife.net has produced over 10,000 shows since 2002.
HealthyLife.net broadcasts 168 programs a week that are always original, fresh and new and has a FREE three month limited access to these on-demand/download programs. After the FREE 3 month access on www.HealthyLife.net we then reproduce our timeless programs to make them ad free podcasts and available on HRNRadio.com.
To help kick start you towards a happy, healthy life HRNRadio.com has started you out with 5 years of on-demand shows (over 2,000+)  with some of our most popular and experienced radio, film, TV and national expert hosts. We will be adding about 90 new shows a month – plus more hosts and more shows.
Become a yearly subscriber and you'll have access to exclusive content and special discounts available in the "VAULT" of each host.