Jimmy Mack Healing Radio Show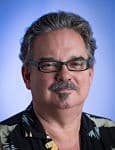 The Jimmy Mack Healing Show is on Tuesdays, Spiritual Insights Radio Show is on Wednesdays. See Jimmy's radio show Archives for dozens of previous show interviews and free healing work.
Jimmy Mack is a renowned medical intuitive and spiritual life coach who has taken, completed and even mastered a variety of healing modalities. After a near death experience, he was shown and developed a simpler way to create healing and profound changes now known as My Liquid Fish® Change Made Simple®. He works with clients in person, on the phone and over Skype worldwide accessing energetic powers and co-creating changes that you can actually feel.
Healing Body, Mind, Spirit, People, Places, Things, Pets and Situations
Visit Jimmy's YouTube channel here: https://www.youtube.com/channel/UC7c0vqLDlv9PyP7hV7xpuqg
You can also follow Jimmy on Facebook and Twitter:
www.facebook.com/JimmyMackHealing
twitter.com/myliquidfish