Life Energy Publications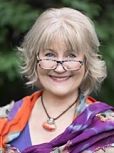 Online bookstore featuring the energetic healing work of Joseph Scogna – "learn how to disconnect from past traumas". More than 30 books, training certification courses in SAF emotional release method. "SAF Simplified" Learn to use the INFRARED to create an SAF chain, then find Interpretations and Remedies at SAF Online. Now available in 26 countries.
Also The Books of Kathy Scogna
In addition to countless book, manuscript, and editing accolades: Kathy has written 6 history books and received awards from the state of Pennsylvania; Volunteer of the Year from the Penn State Historical and Museum Commission and was named a Penn Ambassador by the Pennsylvania House of Representatives.