Outsmart Your Cancer – Blog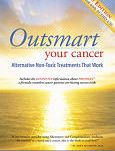 Learn about the leading non-toxic methods for curing all types of cancer. Some of these proven methods are herbal, others dietary/nutritional, and still others are unique formulas that can only be ordered from special sources.
Some of these approaches can even be safely used on dogs, cats, or horses with cancer!