Shirley Scott, Animal Communicator and Psychic – Oregon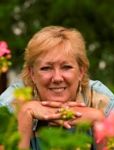 Author, psychic readings, spiritual gatherings & classes. Phone sessions available.
It's important for everyone to make informed decisions especially about who they may want to do a clairvoyant/psychic reading with. It's good to know as much about a psychic reader as it is about a doctor you go too, after all, both should be looking out for your best interest and health.
To learn more about a reading for you or your pet, contact Shirley Scott today!