Acupressure Books, CDs, DVDs & Mobile Phone Apps

Oriental Medicine, Psychology, Science, Wisdom Traditions and Sound . Rooted in Oriental Medicine and sound healing principles, Acutonics incorporates the use of tuning forks to apply specific musical intervals on or above acupuncture points, and chakras. Acutonics is an effective non-invasive methodology works with vibratory energy created through sound.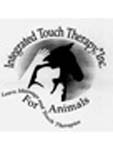 ITT, Inc. has taught canine, equine and feline massage to thousands of students from all over the world, for over 25 years. Our goal is to enhance health and wellness through relaxation. You can purchase our step by step instructional workbooks, companion DVD's, and colorfully designed laminated anatomy charts through our website. You can also call for a free brochure or request one via our website.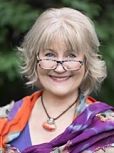 Online bookstore featuring the energetic healing work of Joseph Scogna – "learn how to disconnect from past traumas". More than 30 books, training certification courses in SAF emotional release method. "SAF Simplified" Learn to use the INFRARED to create an SAF chain, then find Interpretations and Remedies at SAF Online. Available in 26 countries. The books of Kathy Scogna also available.