Ayurveda Practitioners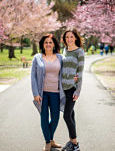 Dawn is a Medium, Energy Worker, Pranic Healer, Drugless Practitioner and Intuitive. She utilizes these techniques during her private spiritual advising sessions to help bring harmony to one's mind, body, and soul. Dawn is also certified in gentle yoga and meditation. She and Renee both teach mindfulness-based yoga classes at the wellness center.
NAIC Natural Wellness Solutions provides innovative solutions! Our tools are many… SomaVeda® Ayurveda and Natural Medicine based, holistic, natural, non-invasive wellness and counseling for counter-aging, rejuvenation, counter-obesity (weight loss, nutrition, sacred food and metabolic balancing), body treatments, detoxification, pain and stress relief, as well as mental, emotional (stress, anxiety) and spiritual health.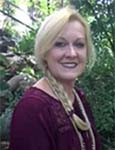 Vitae Pondera Institute of Integrative Health promotes wellness through evidence-based philosophies of natural medicine, self-care and preventative health protocols. Also offering Homeoprophylaxis therapy.