Calendars Books, CDs, DVDs, MP3s & Mobile Phone Apps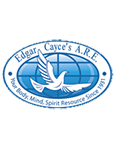 A.R.E.'s Catalog at ARECatalog.com is the official online Web catalog of Edgar Cayce's (A.R.E.). We provide tools for personal transformation and healing at all levels—body, mind, and spirit. Edgar Cayce's A.R.E. carries a wide selection of books, DVDs, CDs, and more on the topics of ancient mysteries, dreams, reincarnation, holistic health, mindful living, astrology, numerology, meditation & prayer, life after death, psychic development, and much more. We also offer crystals, jewelry, accessories and gift items.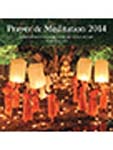 Enlightenment is very simple: just be and meditate on Light —Swami Amar Jyoti. Twelve soul-awakening photos of prayer and meditation around the world featuring quotes by Swami Amar Jyoti and from various traditions. This 12 x 12 full-color wall calendar, which is printed on glossy recycled paper, includes holidays and holy days from all faiths, and inspiration for every day of the year.