Colon Therapy Schools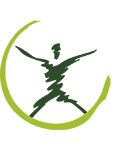 To make this world a happier and healthier place, we at the National Institute for Optimal Wellness offer courses, certificates and diplomas to provide individuals with the natural health and wellness knowledge they need to combat unhealthy lifestyle choices. We specialize in training individuals in herbal medicine, traditional Naturopathy, nutrition, complementary & alternative health, and other natural healing arts.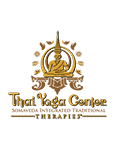 SomaVeda College of Natural Medicine: Our core modality is SomaVeda Integrative Traditional Therapies® Indigenous Thai Yoga, Ayurveda, Native American Medicine, Traditional Naturopathy and Sacred Natural Medicine. Certificate programs and College Degree programs. We are an NAIC, SMOCH, ANMA, AAPNA, NCBTMB, Accredited and or recognized College and school. National and Internationally recognized Programs.

Since 1995 WINM has offered natural health care classes in the Washington, D.C. metro area, Maryland and Virginia. Its director Dr. Victoria Goldsten, HD has over 30 years of health care experience with conventional and alternative medicine. She has teachers that have been teaching at the Institute for over ten years. The Institute also offers distance and on-line training.