Eco Friendly Clothing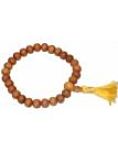 Palo Santo (Bursera Graveolens) prayer beads; This aromatic wood belongs to the same family as frankincense and myrrh; It cleans and help to remove the bad energy from the home, keep away evil spirits, induces meditation and spiritual search. The scent of Palo Santo is extremely soothing and transmits a powerful energy. We also have Tagua Rings, Bracelets, Necklaces, Earrings & Beads, Ethnic Clothing and Panama Hats. Essential Oils, Incense and Soaps too.

Do you want to avoid using sunscreen because the ingredients may include toxic chemicals? Also, if you are using medications – did you know that certain medications can increase your skins sensitivity to the sun? Now you have an alternative to sunblock – clothing with the UV protection in the fabric! UV protective clothing for when you are playing in the sun. Great variety of protective clothing for men, women, and children. Shield your skin and look great! We also offer hats, sunglasses, umbrellas, chairs and accessories too.

Explore the most popular Vibrational Therapy products in the world with over 100 life changing Nature miracle tools. Gemstones, crystals and essential oils have their own Vibrational energy frequency. Vibes UP has combined essential plant oils (frequency oils) with gemstones and crystals. Vibrational Energy- The final frontier in Fun, Simple and Scientifically Magical Life Solutions for EMF- Pets- Energy- Body Care- Kids- Stress- Clothing- Jewelry- Water- Pain- Sleep & much more. Wholesale accounts available.