Electro-dermal Screening Schools

Offering education that is acknowledged as the best of its kind in the fields of EAV, EDS, BioEnergetics, and Advanced Technologies. Educating practitioners by introducing effective, efficient protocols for clinical applications. Illustrating assessment techniques and addressing the most effective use of BioEnergy, homeopathics, flower essences, herbs and nutritional support accurately and effectively.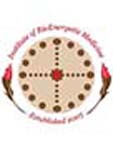 Founded by Dr. Edward C. Sullivan, the Institute of Bioenergetic Medicine (IBEM) is the first Doctoral program of Bioenergetic Medicine in North America. As an accredited seminary of the Medicine Wheel Society of First Nations IBEM provides courses and certificates or doctorate degrees in Natural Medicine, Auriculomedicine, Biofeedback, as well as Bioenergetic Medicine.