Health, Metaphysical and Book Stores in Georgia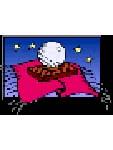 Your one stop Metaphysical Shoppe for holistic, self-help, metaphysical and spiritual books. We also offer a wide selection of spiritual gifts including candles, incense, cards, and crystals. Classes available on topics including Hypnotherapy, Reiki, Qi Gong, Astrology, Channeling and Meditation. Psychic and Astrology readings available daily. Events and psychic fairs too.
Naturopathic, holistic medicine and homeopathic medicine practitioners incorporate traditional wisdom and modern scientific methods in disease diagnosis, treatment, and prevention. a Naturopathic medicine views the person as an integral whole mechanism, where symptoms of illness are seen as signals reflecting the overall health of the individual in all areas of mind, body, and spirit.