Health, Metaphysical and Book Stores in New Jersey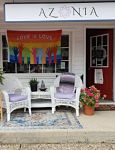 Azonia is a curated shop for inspired living. They sell tools for your practice and gifts for your soul sisters. This a great place to find crystals, candles, yoga supplies, herbs, besoms, wands, singing bowls, drums, sound instruments, essential oils, dream catchers, incense, jewelry, oracle cards, original art as well as books on metaphysical topics, handmade soap, tea, honey, and more.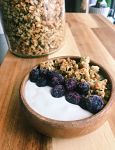 Soul Sweets Café is located inside Healing4thesoul Wellness Center. Soul Sweets is an Allergy friendly café with a mission to provide delicious baked goods, shakes, teas, coffees, bagels, ice cream, and yogurt bows for everyone! All of the items are gluten and dairy free and free of refined sugars. There are also many vegan, paleo, and keto options.