Health, Metaphysical and Book Stores in Texas
We are committed to superior products accompanied by outstanding service. Our entire process is focused on quality, purity and results. All of our products are formulated and manufactured right here in the USA with only the highest quality ingredients in their purest form. We are celebrating 20 years of Extended Health's supplements being sold to doctors and healthcare providers, and now we are bringing them directly to you. Health Care Providers – inquire about special pricing!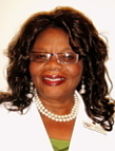 Our vision is to offer people an alternative solution to conventional medicine. Through holistic medicine techniques our Natural Healthcare Doctor is able to determine the nutritional needs of the body to allow it to heal itself. Our wellness center now offers CTFO – Non-GMO Hemp products for health & wellness, anti-aging, nutrition and products for pets too!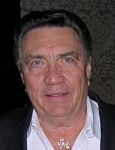 Dr. Miles, a board certified doctor of naturopathic medicine, offers professional grade health products that are not available in regular retail stores. With over 30 years experience in Alternative Health Care, Dr. Miles offers his extensive knowledge of natural remedies, nutritional counseling, natural therapies, dietary supplements, herbal remedies, alkaline machines, homeopathic medicines and more.