Kinesiology Schools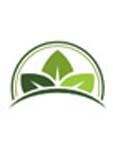 It is the desire of our school to offer the prospective student the best accredited online educational programs in natural health and herbal studies that are available. New Eden School of Natural Health and Herbal Studies has accreditation with ACHM and TAC. Most popular curriculums include Certified Nutritionist, Holistic Health Practitioner and Naturopathic Doctor.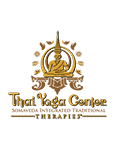 SomaVeda College of Natural Medicine: Our core modality is SomaVeda Integrative Traditional Therapies® Indigenous Thai Yoga, Ayurveda, Native American Medicine, Traditional Naturopathy and Sacred Natural Medicine. Certificate programs and College Degree programs. We are an NAIC, SMOCH, ANMA, AAPNA, NCBTMB, Accredited and or recognized College and school. National and Internationally recognized Programs.

Since 1995 WINM has offered natural health care classes in the Washington, D.C. metro area, Maryland and Virginia. Its director Dr. Victoria Goldsten, HD has over 30 years of health care experience with conventional and alternative medicine. She has teachers that have been teaching at the Institute for over ten years. The Institute also offers distance and on-line training.