The Academy has been the foremost leader in holistic health education for over 25 years. We are a NJ State Licensed and NJ Department of Education Approved School offering professional, classroom and home-study certification programs in nutrition, pet nutrition, massage, reflexology, herbology, homeopathy, aromatherapy, sports nutrition, detoxification, weight loss and more.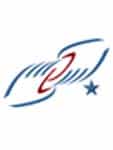 American College Massage School (ACMS) started certifying massage therapists in 1998, and now has over 100 graduating classes.. ACMS continues to be the leader in massage therapy education. ACMS has premium education, because of the small class sizes, 8-10 students. This teamed with a faculty that has many years of service and experience.
ITT Inc. offers intensive canine, equine and feline massage workshops taught hands-on in small classes by a licensed massage therapist. The individual attention is superior to most massage and body technique courses in this country. ITT, Inc. has been providing bodywork skills for over 29 years to thousands of students across the globe. Call 1-800-251-0007 or visit our website for class schedules and further information.