Past Life Regression Schools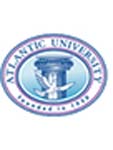 Experience personal transformation through a holistic, contemplative approach to education. Atlantic University is a nationally accredited institution offering Master of Arts degrees: Transpersonal Psychology and Mindful Leadership, Graduate Certificates: Regression Hypnosis and Mindful Leadership, a noncredit Certificate in Spiritual Mentoring, as well as non-credit options for Lifelong Learners.

Clairvoyance school provides around 150 free online lessons about the clairvoyant point of view. You are already clairvoyant; you just might have a bag over your head preventing you from "seeing". We also offer local classes in San Diego, CA.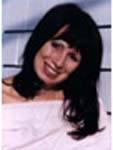 Tribeca Hypnosis and Healing Institutes mission is to teach people in the healing business alternative techniques. Founded by Trudy Beers, Ph.D., her journey was to find the Best Teachers in NYC to teach each unique technique. Tribeca offers a variety of professional development and self-empowerment courses in the healing arts, including hypnosis, hypnotherapy, NLP and Reiki.