Past Life Regression Books, CDs, DVDs, MP3s & Mobile Phone Apps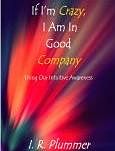 Based on Rhonda Plummer's experiences as an intuitive and teacher of intuitive awareness, and the experiences of individuals from around the globe who shared their life stories, If I'm Crazy, I Am in Good Company, offers insightful stories that explore how our intuitive senses teach and guide each of us every day.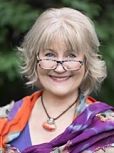 Online bookstore featuring the energetic healing work of Joseph Scogna – "learn how to disconnect from past traumas". More than 30 books, training certification courses in SAF emotional release method. "SAF Simplified" Learn to use the INFRARED to create an SAF chain, then find Interpretations and Remedies at SAF Online. Available in 26 countries. The books of Kathy Scogna also available.