Physical/Exercise Therapy Books, CDs, DVDs, MP3s & Mobile Phone Apps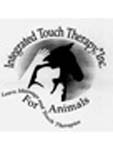 ITT, Inc. has taught canine, equine and feline massage to thousands of students from all over the world, for over 25 years. Our goal is to enhance health and wellness through relaxation. You can purchase our step by step instructional workbooks, companion DVD's, and colorfully designed laminated anatomy charts through our website. You can also call for a free brochure or request one via our website.
Team Beachbody® is where your healthy lifestyle begins. We help you achieve results with a combination of proven home fitness programs, easy-to-follow meal plans, nutrition advice, financial incentives, and a support system like no other. Our mission is clear: give people the programs, tools, and support they need to reach their goals and enjoy healthy, fulfilling lives.