Qi Gong Books, CDs, DVDs, MP3s & Mobile Phone Apps
We are offering a new online store, featuring guided Taoist Qigong meditations. We also offer Flower Essences, Gem Essences, Chakra balancing tools, rare and hard to find Homeopathic remedies. Visit our website to learn more.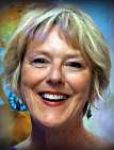 Bathe in the celestial soothing music of Elivia Melodey's singing crystal bowls. Used in healing and spiritual centers world-wide, it works on all levels of body, mind and spirit to transport you to places of deep inner peace, stress & pain relief and wholeness. Clearing energy fields and aligning chakras, it's a perfect pairing for meditation, body and energy work of all kinds.