Reflexology Schools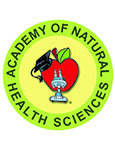 The Academy has been the foremost leader in holistic health education for over 25 years. We are a NJ State Licensed and NJ Department of Education Approved School offering professional, classroom and home-study certification programs in nutrition, pet nutrition, massage, herbology, homeopathy, aromatherapy, sports nutrition, detoxification and more.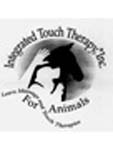 ITT Inc. offers intensive canine, equine and feline massage workshops taught hands-on in small classes by a licensed massage therapist. The individual attention is superior to most massage and body technique courses in this country. ITT, Inc. has been providing bodywork skills for over 25 years to thousands of students across the globe. Call 1-800-251-0007 or visit our website for class schedules and further information.

Since 1995 WINM has offered natural health care classes in the Washington, D.C. metro area, Maryland and Virginia. Its director Dr. Victoria Goldsten, HD has over 30 years of health care experience with conventional and alternative medicine. She has teachers that have been teaching at the Institute for over ten years. The Institute also offers distance and on-line training.