Spinal Decompression Practitioners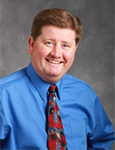 I'm a doctor who uses various holistic methods to help return a person to health. I have been trained in the fields of functional neurology, biochemistry, acupressure meridian therapies, applied kinesiology as well as dietary, exercise and lifestyle.
NAIC Natural Wellness Solutions provides innovative solutions! Our tools are many… SomaVeda® Ayurveda and Natural Medicine based, holistic, natural, non-invasive wellness and counseling for counter-aging, rejuvenation, counter-obesity (weight loss, nutrition, sacred food and metabolic balancing), body treatments, detoxification, pain and stress relief, as well as mental, emotional (stress, anxiety) and spiritual health.