Tai Chi Books, CDs, DVDs, MP3s & Mobile Phone Apps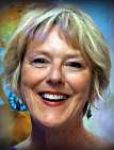 Bathe in the celestial soothing music of Elivia Melodey's singing crystal bowls. Used in healing and spiritual centers world-wide, it works on all levels of body, mind and spirit to transport you to places of deep inner peace, stress & pain relief and wholeness. Clearing energy fields and aligning chakras, it's a perfect pairing for meditation, body and energy work of all kinds.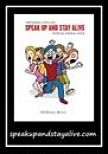 A trip to the hospital can be dangerous. Every year hospital errors claim roughly 450,000 lives. Heart attacks are misdiagnosed 47% of the time. Hospital death rates increase up to 34% in July. Why do these things happen? What can you do about them? How can you be safe? The book tells all. And all book proceeds go toward the military pillowcase project – Sewport Our Troops.