Tibetan Medicine Practitioners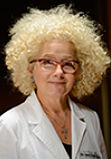 Natural treatments are our specialty. We treat hundreds of Diseases and Disorders here with Natural Treatments and Methods. We also provide Functional Blood Tests to eliminate your guesswork of what course of action you might need for better results. Serving the San Fernando Valley.
NAIC Natural Wellness Solutions provides innovative solutions! Our tools are many… SomaVeda® Ayurveda and Natural Medicine based, holistic, natural, non-invasive wellness and counseling for counter-aging, rejuvenation, counter-obesity (weight loss, nutrition, sacred food and metabolic balancing), body treatments, detoxification, pain and stress relief, as well as mental, emotional (stress, anxiety) and spiritual health.