Health and Wellness Classes & Workshops: Georgia
Ready for a transformational life filled with passion and purpose? Christmas offers a variety of premium programs, courses, workshops and her signature retreats. These programs include but are not limited to personal development, spiritual growth and well-being, personal relationships and business and career growth. For more info, please visit our website or sign up for email updates!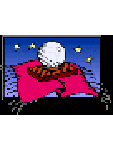 Classes available on topics including Hypnotherapy, Reiki, EFT, Qi Gong, Astrology, Channeling, Mediumship, Metaphysics and Meditation. Check website for schedule and details.