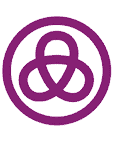 The Integrative Healing Arts Program in Holistic Nursing (IHAP) is a unique continuing nursing education (CNE) program .  Held in relaxing retreat settings across the USA.  IHAP Is a 3-Session Program: (72 CNEs total).
Healing arts are interventions that:
Foster the healing process
Facilitate deeper levels of self-understanding and wholeness
Honor the body, mind, emotions, and spirit
Healing does not equate to curing, although they can be synchronous.
IHAP is offered in retreat settings across the USA. IHAP graduates:
Receive a certificate in Holistic Nursing and Integrative Modalities
Use holistic principles and modalities in their daily life and in clinical practice
Create a space within and around themselves that allows them to be an instrument of healing
Use their authenticity, caring presence, and nursing skills to facilitate birth, growth, recovery, and end-of-life transition
Provide healing arts,in all healthcare settings including hospitals, universities, and private practices