CHI Medical Center and CHI Aesthetic Clinic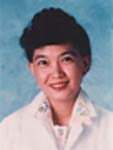 Elizabeth Chen Christenson, MD, LAc, is the founding Medical Director of CHI (Comprehensive Health Innovations) Medical Center, a private practice in Integrative Family Medicine in Kailua, Hawaii.  Dr. Christenson's unique blend of Traditional Chinese Medicine, including acupuncture, Qigong and herbal remedies, coordinates seamlessly with regenerative and aesthetic medicine, offering both cellular rejuvenation with metabolic therapies and cutting-edge image enhancement laser technology.
Dr. Christenson is a Certified Harp Practitioner and uses the power of music to relax the mind, inspire the spirit and motivate cellular regeneration.  She also specializes in physical rejuvenation practices and non-toxic treatments for emotional rebalancing that can be effective in pain management, allergic responses, cancer and many other ailments.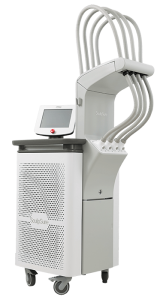 In addition to her private practice, she teaches integrative medicine to medical students, is a co-founder of the Hawaii-based non-profit GAMA (Global Advancements in Medical Arts). Dr. Christenson has expanded CHI Medical Center to include Regenerative and Aesthetic Medicine with advanced metabolic therapies and cutting-edge laser technologies for skin rejuvenation and body image enhancement.
Whether diminishing wrinkles or adipose tissue or eliminating tattoos, brown spots, unwanted facial / body hair, scars, stretch marks, these cutting-edge laser technologies afford non-invasive options for patients to not only experience the essential rewards of exceptional health, but reinvent the essence of a youthful, vibrant and confident personal image. At CHI Medical Center, ancient concepts join forces with future technologies to custom design the ultimate and intimate healthcare program.
To learn more about the new CHI Aesthetic Clinic visit Dr. Christenson's other website http://chiaestheticclinic.com/