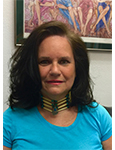 Classes include: Shamans Touch Healing, Laho Chi, Medicine Wheel, Developing Spiritual Awareness, Intro to Shamanism, World of Spirits, Power Animals, Huna, Shamanic use of the 4 Elements, Intro to Spirit Guides, Using Dreams to Heal Your Life.
Dr. of Metaphysics, Shaman, Ordained Minister, Spiritual Teacher/Healer, and Author
Visit her YouTube channel:  https://www.youtube.com/channel/UCUamcfu-B5tGtX6BVa8N5Dw
See her radio show podcast https://www.youtube.com/watch?v=eJ5foQDeKcQ&feature=youtu.be
podcast: https://jarofsuccess.com/2018/03/19/new-transformational-healing-helps-you-find-answers-to-many-questions-you-have-within/
See website or contact Dr. Elena Skyhawk Msc.D. at 605-858-1931.