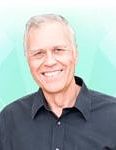 Jonathan Parker has authored and recorded one of the largest self-development audio libraries in the world!
Learn about spiritual and energy healing, meditation guidance from beginner to advanced levels, how to make the laws of attraction work for you, how to deepen your spiritual realizations, and find answers to hundreds of life's questions.
Sign up for Jonathan Parker's newsletter and receive the latest videos, programs, blog posts and discounts.
Discover How To Erase Your Negative Thoughts & Toxic Emotions.  This FREE Video Exposes a Unique "Soul-Centered" Trick to Stop Being Triggered & find Unbeatable Optimism and Authentic Happiness...Visit his Let Go Secret website https://www.letgosecret.com/