Home
Recoheal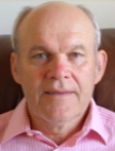 Ted Kostek, Reconnective Healing
Skype and phone sessions for distance healing. In-person sessions always available.
Jacksonville, Florida
United States
904-613-7608
Allergy Treatments, Animal Health, Distance Healing, Energy Clearing, Energy Healing, Healing Touch, Reconnective Healing, Reiki, Remote Healing, Spiritual Counseling, Therapeutic Touch
Healing the mind, body, and spirit. Working on the physical, mental, emotional, and spiritual levels. Reconnective Healing is just as effective with animals.
Testimonials:
Severe back pain prevented me from daily living activities. I tried chiropractic and massage therapy with minimal relief. I made an appointment with Ted for Energy Healing. In the beginning I felt strong tingling sensations and intensive heat in my back. There was considerable improvement, so I decided to continue with the Energy Healings. Each appointment brought remarkable results. By my final appointment I felt the pain being "pulled' out of my back. My back is now normal, no problems at all. It is wonderful. – Sandra from Jacksonville, FL
(Distance Healing) Being a product of the environment of the Chernoble nuclear reactor explosion, I suffered from overactive thyroid disease. I was on medication for ten years, which was detrimental to my over-all health. Various test results indicated to my physician that I was not a good candidate for surgery. I had six distance healings with Ted. Following these healings, my medical tests indicated SUCH improvement, that I was able to have the surgery to have my thyroid removed. My surgery was very successful, no complications, healing was quick, and no side effects. Now I feel healthy and normal. Although the distance between us was so great, over the Atlantic Ocean to Eastern Europe, I felt like Ted was right next to me during each healing. The energy felt so strong and real. My husband could not believe this could be done. We are still in awe. – Wanda from Poland
I suffered from depression, emotional pain, and anxiety. My husband contacted Ted, hoping that he could end my anguish. Through the Reconnective Healing sessions I became a changed person. All negativity ceased and I am now a happy, fully-functioning woman. – Margaret from Albany, NY
My dog is 15 years old. She was going downhill very fast. She could not go outdoors any more. The vet could not do much to help her. After each healing with Ted, she improved more and more. She was able to go outdoors again, and became playful and happy. Her life was extended and her final years positive. It surprised me that this energy even works on animals. My dog is proof that it does. – Janine from Jacksonville, FL