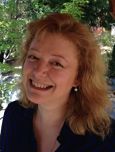 Morgana Wyze is a medical intuitive and an ordained minister. Her clientele is international. In the past 25 years she has helped Olympic athletes, movie and television stars, the wealthy and the poor. Morgana has worked with University sports programs and medical doctors and dentists. She is called the "psychic to psychics" because her client base includes many other energy healers and psychics who come for energy re-balancing.
Testimonials:
I was diagnosed with cervical cancer. I still wanted children, so I had a second opinion, and then a third. I was scheduled for surgery, and in the interval I saw Morgana three times. They opened me up in surgery and there wasn't a trace of the tumor left!  Thanks Morgana.
C.H., San Francisco, California
I had terrible migraine headaches every week. They were ruining my life. Morgana healed the headaches and also all of my past emotional abuse. I'm starting a new career and have just married a wonderful man. All of this was just impossible to the person I used to be.
R.H., Cascade, Idaho
I have had a continuing sciatica condition for 12 years which is now in remission. This had been a chronic limiting situation resistant to other therapies. I have found Morgana's approach to be unique – she has healed my back on the physical level and also addressed the emotional content associated with it. Having resolved the emotions I do not expect the physical problem to return.
M.K., Sunnyvale, California
When I first read an e-mail from Morgana my body grew hot and my arthritis stopped hurting. I knew right then that this was going to work. I now swim, golf, and climb stairs without any pain at all.
M.S., Orlando, Florida
see more testimonials on her website