Therapeutic Thymes Magazine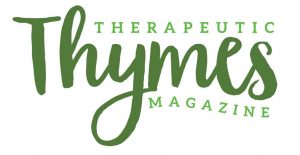 Therapeutic Thymes is a quarterly magazine dedicated to promoting a more natural, therapeutic, and sustainable way of life. We offer informative articles, written by experts within their respective fields. We cover herbs & gardening, alternative healing, crystals, Reiki, yoga, and more!
Our mission is to raise the vibration of human consciousness by bringing together light-filled, love-centered experts in the natural and spiritual worlds to offer help and support for all walks of life wherever they are on their life's journey.
It is "thyme to go natural!"