Vitae Pondera Institute of Integrative Health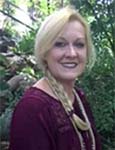 Our mission is to provide compassionate excellence in integrative, naturopathic, and holistic health care while teaching and supporting in an environment that is creative, respectful, ethical, adaptive, and accountable. Clients are encouraged to be active, inquiring, and self-empowered participants in their care, along with their attending medical physicians and other medical support, optimizing all community and spiritual resources available, for the purpose of natural, non-invasive health support and preventative health care.
We generously share time with you in a sixty to ninety-minute consultation session; time necessary for your satisfaction. We want to listen to you and fully understand your concerns and goals, so that we may most effectively support you with measurable progress. We want to know what issues are most important to you, so that we can accommodate and support your goals.